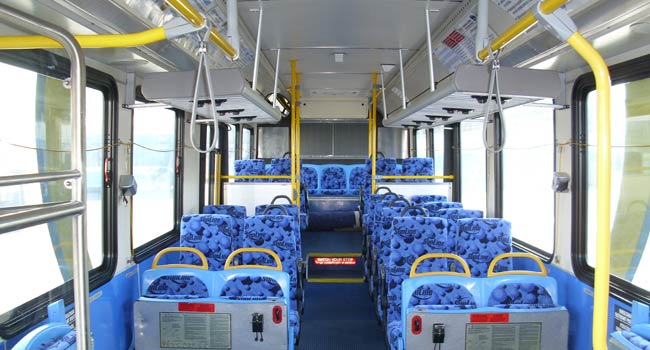 Complete Coach Works is proud to announce an award from SunLine Transit Agency to convert the interiors of traditional transit buses to over the road commuter buses. A total of four 2008 model year New Flyer C40LF CNG powered low floor buses will go through this conversion process in the next few weeks. The project will feature stripping and replacing the exterior graphics to reflect SunLine's Commuter Link Paint Scheme. The seats will be replaced with high back reclining seats, and overhead parcel racks will be installed.
The finished buses will launch SunLine's new Commuter Link 220 service from the Coachella Valley to the City of Riverside. SunLine Transit Agency is a Joint Powers Authority (JPA) created in 1977 to provide transportation to its member entities, Riverside County and the cities within Coachella Valley, covering an area of over 1,120 square miles.
Posted from Maywood, California, United States.