Services
Complete Coach Works is a company dedicated to products and services that serve the transportation industry. For over 30 years, we have developed customer driven solutions that meet every budget.
WHo we are
Complete Coach Works is a California corporation established in 1987, headquartered on a 15-acre, state-of-the art facility in Riverside, California. We employ over 300 full-time technicians and administrative staff. Complete Coach Works has built its business by focusing exclusively on transportation vehicles providing world-class remanufacturing, modification, retrofitting, inspection services, accident and burn repair, paint and body, and decal services for the transit industry. This focus has allowed us to accumulate vast experience in numerous transportation vehicle aspects, which uniquely qualifies us to perform detailed rehabilitation and refurbishment projects.
Our expertise has grown to include the repower of nearly every type of vehicle with every type of power. We have performed repowers using the Detroit Diesel S50 engine, the Detroit Diesel S40 engine, Cummins C8.3, ISC and ISL engines, as well as Cummins L 10G and ISL G natural gas engines. We have pioneered installations of Natural Gas and LP Engines in virtually every chassis, including buses, trucks, shuttle vehicles, trash trucks, snow blowers and aerial boom trucks. In addition, we have installed Gasoline Hybrid systems in buses, developed multiplexing systems for retrofit purposes, and remain today the only company in North America that is factory authorized by I/O Controls to field retrofit their multiplexing systems.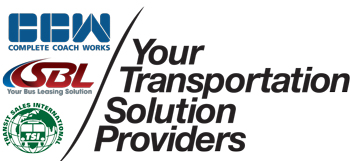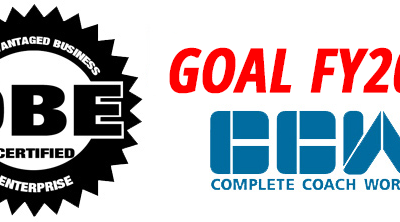 Complete Coach Works (CCW) has established a Disadvantaged Business Enterprise (DBE) Program in accordance with 49 CFR Part 26. For the purpose of this DBE Program, CCW proposes to set its overall goal utilizing all information available to it, including information...
read more
Let's Make Something Great Together
Get in touch for more information!