Electric Bus Technology Workshop & Symposium
Join us in Riverside, CA February 15-16, 2024
Join your industry colleagues for a hands on training symposium focusing on electric bus technology and maintenance with training provided by notable industry expert Halsey King.
Electric Bus technology Workshop & Symposium
The Electric Bus Technology Training Workshop & Symposium will bring together industry leaders and experts to empower you with valuable insights and skills. Our lineup of dynamic speakers will not only inspire but also guide you through an engaging learning experience.
Two-Day Conference & Expo
Halsey King, in partnership with Complete Coach Works, will host a dynamic conference and interactive forum from Febuary 15-16, 2024 at Complete Coach Works Headquarters in Riverside, CA. This event will provide a platform for engaging discussions and collaborative exchanges, fostering knowledge-sharing and effective communication among attendees.
This eagerly anticipated event aims to bring together professionals from the bus industry in California, with a special focus on electric bus technology. It offers a platform for business opportunities, education, and networking creating a unique opportunity for attendees to connect with colleagues, gain insights from industry experts, and forge potential partnerships that can shape the future of your businesses.
The event will proudly present a vendor expo that goes above and beyond in featuring products and services that are driving transformative changes in the electric bus industry. Attendees will have the opportunity to explore and engage with exhibitors, discovering innovative solutions and potential collaborations.
The conference will feature inspirational speakers who will share their expertise and provide thought-provoking insights. During the event, you can expect a diverse array of training sessions that span the electric bus industry's most important subjects. These sessions are designed to equip you with practical know-how and keep you up-to-date with the cutting-edge developments and trends in this rapidly evolving field. Don't miss this opportunity to enhance your expertise and thrive in the electric bus industry.
All events will take place at Complete Coach Works' Headquarters located in Riverside, CA. Preliminary Agenda now available.
We are negotiating special rates with nearby hotels located in downtown Riverside. Housing block will open soon!
Exhibit in this Symposium to foster valuable industry connections and enhance your brand presence. Registration opening soon!
Indulge in a distinctive showcase highlighting a range of cutting-edge electric bus technologies. Attendance will be limited.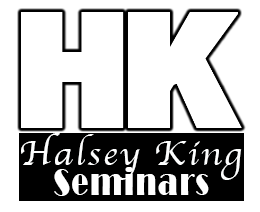 Halsey King – 760.809.2142 halsey@halseyking.com
Kallie Arevalo – 951.452.9760 karevalo@completecoach.com